Now, while these two characters are fictional, their experiences certainly aren't, and they are based on real people.
Your current experience will match one of them.
Which one? Well, you'll see…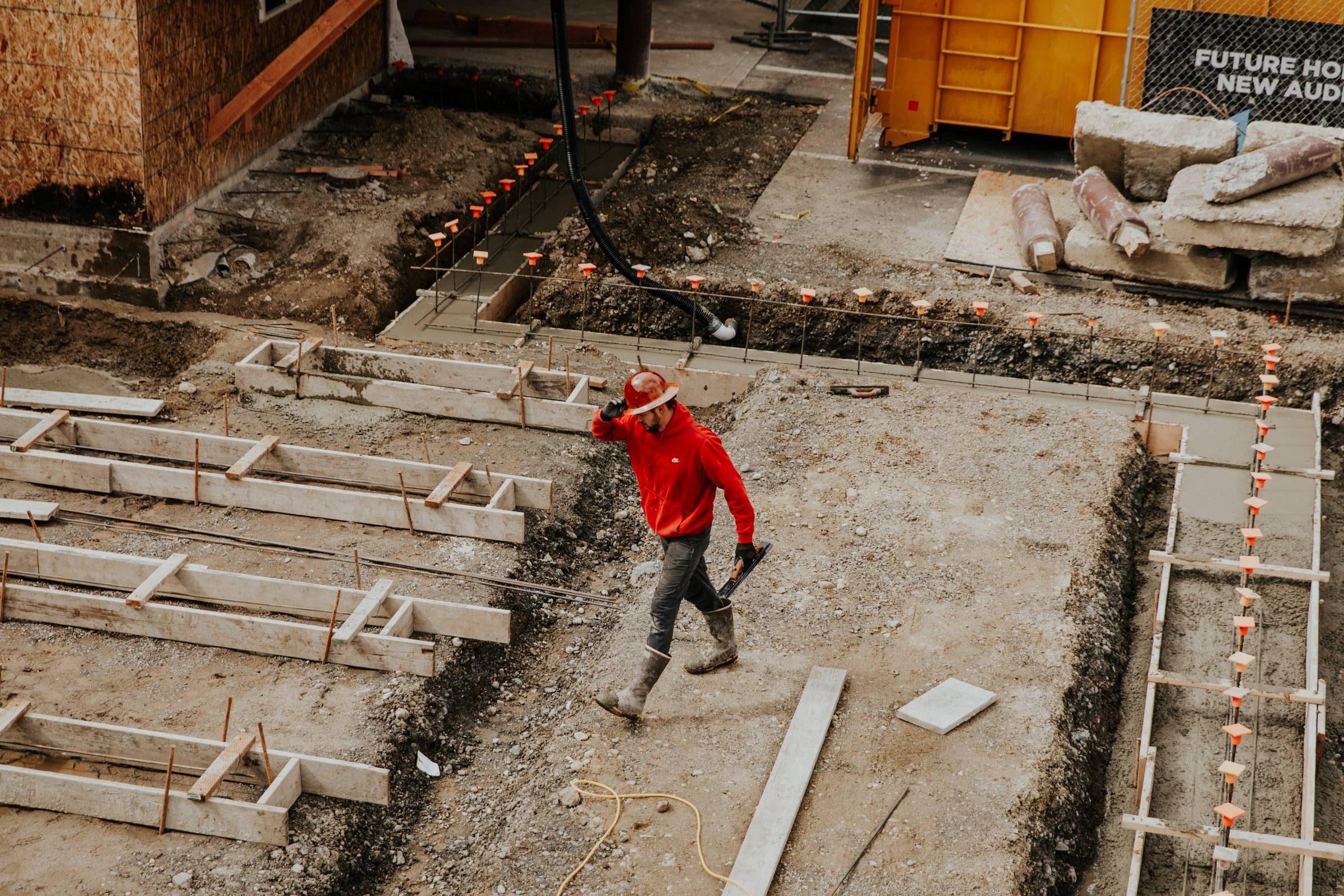 Photo by Becca Tapert on Unsplash​
As I was saying - there once was a Contractor and a Craftsman. One of them is happy, fulfilled, and grateful for everything they have.
The other is stuck, frustrated, and desperate to change their situation.
The Contractor has been building homes since he was a boy. He learned from his father, who learned from his father. They've built homes the same way for decades.
Every day is the same.
Their small business has the same clients, the same size projects, and therefore the same budgets they've had for years. The business hasn't grown at all since he took over from his "Pop".
Every so often the Contractor reads a book or takes a course on "how to make more money building houses".
He clicks on every ad that touts some "secret" or "shortcut" to riches.
Nothing has ever worked, yet he still clicks on the ads and searches here and there, hoping something will finally solve all of his problems.
Work has slowed recently.
He was living month to month, but now things are even tighter, and the constant stress of needing more clients and projects keeps him up at night. He's worried for his partners and his family.
What will I do if the business fails? is a question that never leaves him.
"It is what it is, and it's how it always has been," he says. He sips his drink, and goes on with his day. Just as he did the day before.
...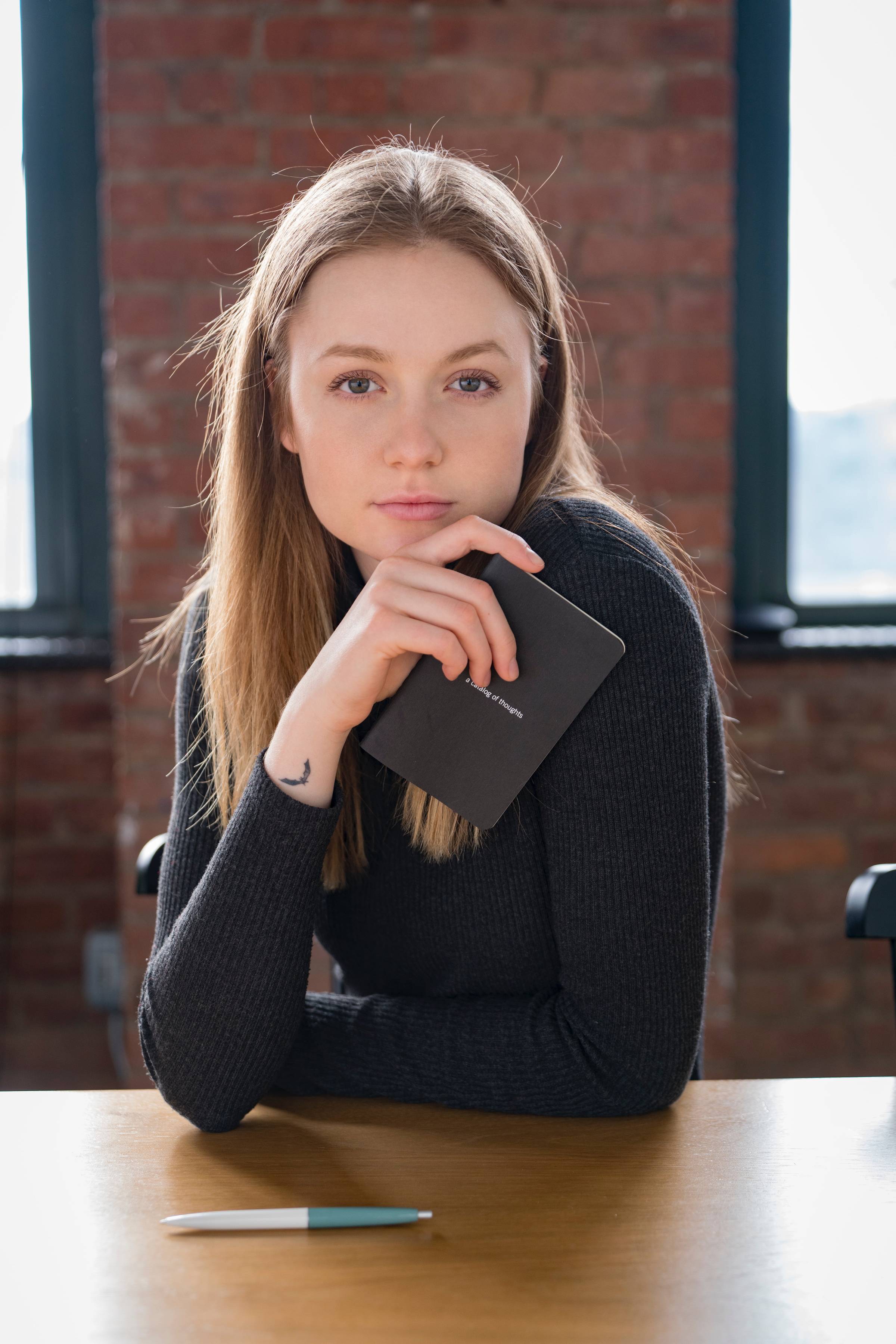 Photo by Thought Catalog on Unsplash​
The Craftsman, on the other hand, came to this line of work when she saw a video of a man who built an entire cabin with his own two hands on YouTube.
The video sparked something in her.
She saw an opportunity to build tiny, off-the-grid homes for people who were looking to escape the city for some peace and quiet.
She found an investor who wanted to expand their real estate portfolio, and partnered with her on a huge plot of land - hundreds of acres.
She then found one, perfect client and made them an offer they couldn't refuse - their own little place, off the beaten path, at a price they could easily afford.
Before she even broke ground, over half of the plots were sold and the new owners had placed a sizable deposit.
She now has more capital to put to the infrastructure and the design of the cabins.
She hires the best contractors to build the homes at a comfortable profit margin. Once the homes are sold, she splits the money 50/50 with her investor partner.
Better yet, she owns 100% of the company.
Most of her "work" consists of managing the systems that she built.
The system for finding new buyers.

The system for building homes on time and under budget.

The system for ensuring that the business takes care of their customers so that they refer their friends - which keeps the cost of acquiring a new client low.
​
She's now creating the next opportunity, which will bring her even more fulfillment and success in the years ahead.
It's work, but she wouldn't choose anything else.
...
Now, I said that these two were based on real people.
But I lied.
They're based on one person...
Me.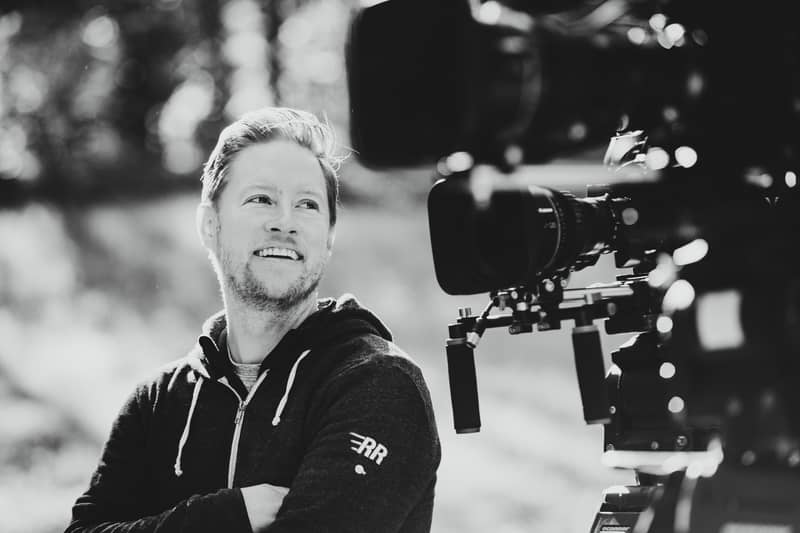 In 2006 I started my first company, SoundSmith Studios, a boutique post production sound services company.
Things were great at the beginning. I started the business with a student loan which bought me a Mac Pro, a $1,200 42" flat screen TV, and a killer surround sound system.
(The best equipment would make me better at my job, I thought...)
My first paying gig was on a small independent feature. I still have a framed dollar from the literal bag of money that I was handed in a parking lot from one of the producers - he was a doorman at Sundance Resort and paid me in 1's and 5s, his tip money from the summer.
The business grew to where I was paying myself around $40k a year.
I wasn't great at finding new clients (I had too much work to do!) and ultimately partnered with the director of that first feature to form a production company!
Yet, in the 9 years or so of owning and running that business, I never paid myself over $45k a year.
In that time I got married, had three boys, bought a home…so that $45k had to stretch further and further each year.
I parted ways with that business at the end of 2017, and decided to take everything I'd learned over the previous decade of running my own businesses and do better this time.
I became a freelance film & TV producer, and in the first year made more than double what I'd ever paid myself in the past.
And then I doubled my income the next year as well.
But then, the pandemic hit…but my income stayed the same! How could that be?
There's one reason, and one reason only.
I had the same work ethic, so it wasn't that.
I had about the same skillset, so it's not that either.
I didn't have more money, more connections, more resources…
No. It's the same thing that was different between the Contractor and the Craftsman in the story.
The only thing that changed was my mindset.
...
In mid-August I shared this thought on Twitter:
Daren | Craftsman Creative 🧭

@darentsmith
August 18th 2021
The more I thought about it in the hours and days that followed, the more I felt this spark that I needed to do something to support my belief - or, rather, put up or shut up.
I have been helping creatives through courses and blogging and books for years.
But I'd never owned the outcome for them - I always just told them "If you do the work…it works!"
What a challenge it would be to create a way to share ownership of the outcome!
That excited me, because it meant that if I succeeded then I could dramatically change the lives of the people I worked with!
But, what outcome? More clients? More projects? What?
And how would we achieve it?
From that spark was born a new coaching program called BUILD.
...
Double Your Business In The Next Year
BUILD is a group coaching program where I take 100 creatives and help them double their business in the next 12 months.
That's the biggest promise I could think of.
That's the outcome, but we start with the same pivotal change that made all the difference for me - your mindset.
Here's how it works:
First, training. There are key beliefs that you hold, just as I did, that limit your potential and keep you from doing your best work.
Through pre-recorded video lessons, you'll learn how to:
Master Your Mindset (Months 1-3)
Master Your Finances (Months 4-6)
Master Your Sales (Months 7-9)
Master Your Marketing (Months 10-12)
​
That's 12 months and over $1,000 in training all included.
You'll also get $500 course credit on CraftsmanCreative.co so you can level up your skills specific to the work that you do.
...
Now, knowledge and information are great, but they're also readily available on the internet - for free in many cases.
There's certainly value in condensing that information and presenting it in a way that's easy to understand.
But knowledge isn't power. Execution is power.
So, secondly, the program also includes:
Quarterly one-on-one coaching sessions ($1,000 value)
Monthly Group Coaching ($2,500 value)
Weekly Accountability
A community of peers on the same journey as you ($1,000 value)
A ridiculous double your business guarantee ($40k+ value) -

- a 60-day, no questions asked full refund if you're not satisfied
​
- a 50% refund any time in the 12 months that you're in the program. But before that point, I'll do everything besides actually doing the work for you to help you succeed - extra coaching sessions, connections to my network, whatever it takes. I'm that invested in your success.
It's better for me and the program if you actually show up and do the work, so I'm going to share in the ownership of that outcome of you doubling your business.
The total value of the program is over $6,000. (And over $40,000 when you include the double your business guarantee.)
​
That said, this program isn't for everyone.
If you're not serious but you've got money to blow, this isn't for you and I don't want your money.
If you aren't willing to show up every week for 2-3 hours of learning, engaging, and building your business, then this isn't for you.
This is a time investment as much as it's a financial investment into your business.
If you're willing to do the work, I'll show you the right next step at every stage of your business, and how to do more of the right things and less of the wrong things so that success becomes inevitable.
If you want free stuff and plan on quitting in the first two months, don't sign up.
There are limited spots in this program and they are reserved for only those people who are committed to doing what it takes to get the results this program promises.
​
If you feel like a Contractor who desires to become a Craftsman, then I'm glad we've found each other.
​
Applications for the program are first come, first serve, but only go to people I feel are the right fit for the coaching and the community we are building.
For now, there are only 10 spots available for the BETA cohort of the program.
The BETA program will run in November of 2021, and is $500 - which I will return to you if you don't get at least $5,000 in realized value from the course.
You'll be asked to give feedback and help shape the content and the structure of the program.
You'll also receive access to all future cohorts of the program.
If you're interested, then fill out the short form below, and I'll send you an invite to the program if it's a good fit. If it's not a good fit, I'll tell you why and you'll have early access to the next year's applications if you want to reapply.